Claude Létourneau joins the Special Olympics Quebec team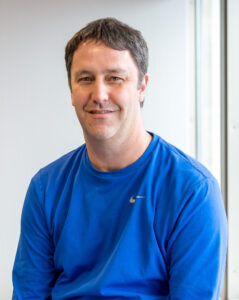 Montreal, August 25, 2023 – A volunteer for more than 10 years with Special Olympics Quebec athletes, Claude Létourneau made the leap and became a member of the organization's permanent team.
Claude Létourneau has worked for more than 20 years in employability and has graduate studies in helping relationships. He is a member of Handball Québec and still practices this sport. He has also been the head basketball coach at Special Olympics Quebec for 12 years. Claude is the proud father of a daughter and two boys, one of whom is a Special Olympics Quebec athlete.
"Claude has the skills and knowledge of the organization to develop our activities in Montreal," says Francine Gendron, General Manager of Special Olympics Quebec. Claude's commitment and dedication are well known to employees, volunteers and athletes. We were happy to count him among our loyal volunteers, so it is with great enthusiasm that we welcome him to our work team."

"I am excited at the idea of continuing my commitment as coordinator for the Montreal region," says Claude Létourneau. This is a great challenge for me, in an organization that is close to my heart and with colleagues that I already appreciate and respect a lot."
Claude Létourneau will oversee the development and management of Special Olympics Quebec's service offering. The Board of Directors and employees wish him the warmest of welcomes.