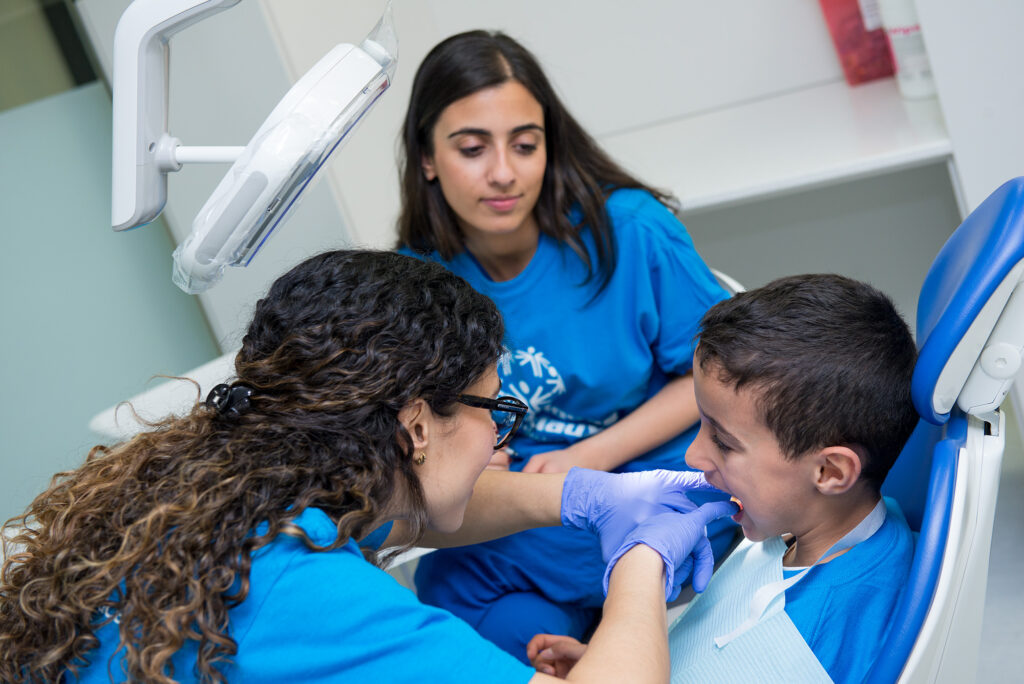 The clinic:
Offers the athlete a brief mouth and teeth screening examination.
Provides information on oral health.
Hands out a custom-made mouthguard (if needed).
Offers prevention products.
Provides information on required care through dentists and educational institutions in the community.
The clinic focuses only on the steps outlined in the procedure that:
Includes a screening examination lasting 10 to 15 minutes, depending on the athlete's needs.
Covers 14 oral health questions.
Statistic
Out of 290 participating athletes:
• 19% had untreated cavities.
• 50% had gum disease.
• 12% suffered from pain in the mouth.

The data is from the screening tests conducted at the 2019 Special Smiles clinics held during the Provincial Winter Games.