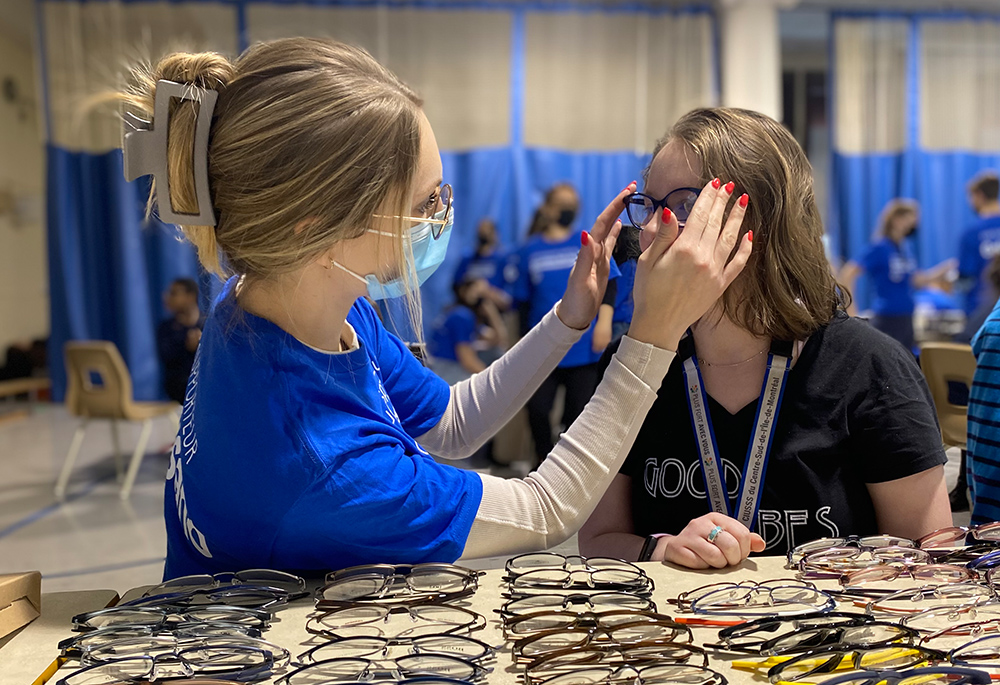 The clinic:
Provides a brief eye and vision assessment to each athlete.
Promotes access to optometric care in the community.
Fosters changes in the attitudes of eye care professionals and students towards the ID population.
Educates athletes, their families, volunteers, and coaches about the importance of good visual health during physical activity, at school, and at work.
Provides continuing education for eye care professionals, so they are familiar with the best techniques for examining this group of patients.
Provides free prescription glasses, sunglasses, or sports glasses to each participating athlete.
Statistic
At the 2019 Provincial Winter Games, 329 athletes, 80% of Games athletes, received a consultation. Of these, 187 received new prescription glasses, and 225 received a pair of sunglasses. At the 2017 Quebec Provincial Summer Games, 449 athletes received consultations and 292 received prescription eyewear.
Communauté en santé est un modèle d'intervention développé par Olympiques spéciaux qui s'attaque aux graves disparités en matière de santé auxquelles sont confrontées les personnes vivant avec une déficience intellectuelle.