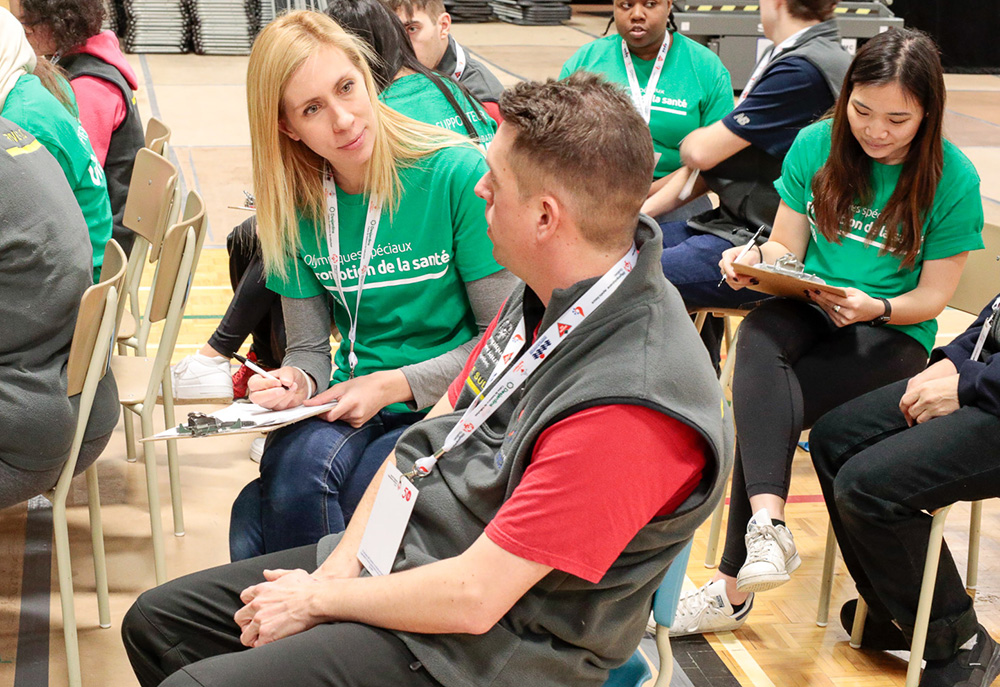 The Health Promotion clinic focuses on:
Nutrition
Hydration
Tobacco, alcohol, and drug use
Sun protection
Weight, height, body mass index, and blood pressure monitoring
Statistic
Over the years, there has been a significant improvement in the health of athletes, a reduction in weight, increased self-confidence, a more positive attitude towards physical activity and increased fibre intake.

Of 323 athletes seen at the 2019 Provincial Winter Games, 72 (22%) had above-normal blood pressure. This finding led to the development of the "Attention à ma tension" blood pressure education and monitoring program.